Posted on | July 30, 2009 |
This is our own version of celebrity homes, oh well, not really Philippines celeb homes but more of celebrity furniture buys from the Leoque Furniture.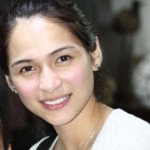 Celebrity – Jennylyn Mercado: She looked at this s-type side table then checked out the glass top stainless center table. She then decided to combine the two – – – the glass top and the s-type table. Thinking out of the box, she asked for the s-type to stand sideways or horizontally (not the actual orientation of the table) then she ask for the glass top to be placed on top, walah, a unique coffee table for her home. Jennylyn, definitely, an artist. And she's a nice polite sweet lady as well. Photo here is the actual pic of her inside our shop.
NOTE: Many thanks to our dear Filipino-Filipina celebs for allowing Leoque furniture to grace your homes. If you feel like removing your name – the notes – your picture – "your buy" on this post, please contact us. We will remove the data or the whole post ASAP. We are proud that our furniture landed in celebrity homes but we respect your privacy more.
Popular Tags
abaca
art
bamboo
bench
book
buddha
candle holder
center table
chair
clock
coffee table
console
console table
design
desk
dining chair
dining set
dining table
divider
floor lamp
frame
glass
ig
instagram
kamagong
lamp
metal
mirror
pedestal
photography
pr
rattan
set
shelves
side table
stainless
steel
stool
storage
table
tv rack
vase
wall clock
wood
woodwork