Posted on | April 24, 2010 |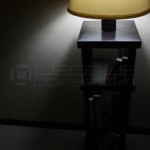 See more photos (or price) of this item. Please Login or quick Register to view the rest of the content. Easy Register now.
3 layers slim-fitting bookcase
A display shelving furniture too
With lamp shade on top
High quality electrical accessories included (plug, cable wire, socket)
Finished in black
Four (4)  layers including the top
For corner placement, bedroom too, perfect beside reading chair, reading nook, perfect at the end of a sofa too, etc.
11 inches by 11 inches layer size
Book shelves height: 40 inches (excluding the lamp shade)
With the lamp shade on, this is you multi-purpose lamp… a floor lamp & a reading lamp + book storage
Angles foot-legs for stability and aesthetics
Maximize every inch of space and every corner, get this shelves-lamp with small foot print
*As drawn feb 2010, check fig. 3, the "lampod".
UPDATED 110510 (Bookshelves lamp stand @ Eton model unit)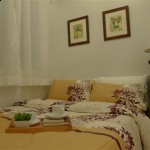 Popular Tags
abaca
art
bamboo
bench
book
buddha
candle holder
center table
chair
clock
coffee table
console
console table
design
desk
dining chair
dining set
dining table
divider
floor lamp
frame
glass
ig
instagram
kamagong
lamp
metal
mirror
pedestal
photography
pr
rattan
set
shelves
side table
stainless
steel
stool
storage
table
tv rack
vase
wall clock
wood
woodwork